Why Julio Iglesias Leaves Me Cold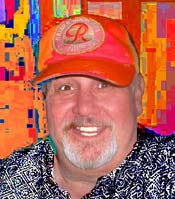 Like Ford Pintos, pubs closing at 10 o'clock and platform shoes, there are things from the past that are best left forgotten. Dirt biking, as much as we love it, also has a history of presenting us with stuff that we did that was pretty damn stupid, no matter how good the idea looked at the time.
Back in the wonder years of the changeover from the sixties to the seventies all of my mates were riding such sophisticated machinery as DT1 Yamahas, Suzuki Honchos and Kawasaki Bushwhackers. I quickly made up my mind that none of those Japanese shitters would grace my shed. Nosiree Bob. I went out and bought one of those pure bred, high tech European machines, a MkII Bultaco Lobito 125. I found the little yellow beauty at the old Frasers shop in Strathfield and after legendary Bultaco salesman, "Cranky" Jack Davies assured me that I was purchasing the dirt equivalent of an MV Augusta, I passed over the money and it was mine. Before I left for the maiden journey home Jack showed me all of the super equipment that came with the bike for free. Girly things like blinkers, a headlight and two magnificent mirrors gave a bizarre contrast to the real stuff down below, knobby tyres and an for real expansion chamber, complete with chrome pickle muffler securely held on with two springs. Trick as shit, thought I.
Out Frasers driveway, an enthusiastic wave to Jack (who had already turned his back and was quickly retreating through the rear door) and a stylish left on to Parramatta road.. Things were just so cool for the first few kilometres (I guess it was miles then) heading west on Parramatta Road in those pre freeway days. The wind in my face, the longing looks from young kids in the back seat of their Dads Morris Minor and the bellowing wail of the race bred two stroke as I gunned it off from every set of lights made me one very proud puppy.
Then, without warning the little yellow screamer came to a grinding halt. Plop. Dead as a Dodo.
After a few energetic kicks with no result I unscrewed the petrol cap to find a dead empty tank (Thanks Jack). Fortunately this was Parramatta Road and there were a shitload of petrol stations, competing for my custom. The first garage I came to was an old Fleetwing station. I pushed my new toy into the drive and up to the pump. Now folks, I bet you are ahead of me here and have worked out that I was about to pour straight petrol in the tank without thinking of the ramifications of what might happen to a Spanish two stroke in such a situation. Wrong. I was smarter than the average bear. I had gone straight to the pre mix lawnmower fuel bowser.(Fleetwing and BP had such curiosities in those days) and proceeded to top the tank with their finest lawnmower fuel. Two strokes are two strokes after all. Seventy-five cents and a strange look from the bowser attendant later, I was back on the road, the little Bully wailing like Wayne Newton through my new Stadium helmet.
Eventually I got onto the Great Western Highway, a chance to open the little screamer up, wring its neck, and show the world what Bultaco power is all about. Quickly flat changing through the gears I hit top gear and laid down on the tank to create a more aerodynamic situation. Unfortunately, that brought my face in close proximity to the shiny new speedo. Mmmm thought I, it had to be wrong, the calibration was out of whack or Jack had fitted "special racing sprockets" or something. Flat out, top gear, laying flat as the Sydney Morning Herald on the tank and the speedo only said 45MPH! I was doubly shocked when the Vanguard Spacemaster Deluxe (an incredibly heavy and slow British car from the fifties for you Americans) I had easily dragged off on Parramatta road cruised past effortlessly. Luckily, the open highway situation only lasted a few miles and it was back to stop lights and traffic. At slower speeds the engine seemed a tad noisier. It must be the lining in my helmet bedding in, I thought. Finally I turned into my street and I saw the neighbours' kids playing touch football on the street. Thinking that it was a good opportunity to impress the little buggers with my dirt bike savvy, I hammered the Bully for all it had, screaming down the street like it was the main straight at Oran Park. Then, just as I drew level with my driveway, the engine locked. Thud. Frantically I turned the skidding lump into the driveway, high sided on the grass verge and cartwheeled onto the front lawn, narrowly missing my Dad who was watering the lawn and sipping a cold beer with Frank from next door at the time. I was home. And so was my shiny new Bultaco MkII Lobito. It was the opening page of distrust for all things Spanish that is still festering within me to this very day.
***