Budget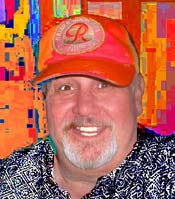 Budget (bu-jet). v.t. To determine in advance the expenditure of money over a period of time...... Webster's Pocket Dictionary, page 61.
And there dear reader is one of my many failings as a human being. Budgets and the Big Fella are not meant to coexist. If I'm going to Target to buy a pair of undies, I come home with a nice new Brooks Brothers suit, shiny Italian shoes and a Rolex watch. A trip to MacDonald's for a Mc Happy meal becomes a gastronomic orgy at La Scala with a couple of bottles of Penfolds Grange followed by post dinner cocktails at Level 41, finishing up with some soothing jazz at the Basement. Even a simple case of Fosters morphs into a case of Leinenkugels Red flown in from Wisconsin. I'm that kind of bloke.
The evolution of my Metisse project was a lesson that should have hit me in the goolies before it finally did. On a trip to California a few years earlier I had bought a disassembled but complete Triumph 500 engine for a hundred bucks from Fresno vintage racer Wayne Sumner. I had decided that after years of Maicos I needed a genuine classic four stroke Metisse. After a couple of minor flirtations combining the little Trumpy engine with Bultaco Metisse and Cotton frames, my dreams were answered when Inverell vintage racer Mick Bakewell called to tell me that he had found a genuine Mk IV Metisse roller for "a song".
I couldn't get the old truck to Inverell quickly enough. Genuine Rickman Metisses, basket cases or not, don't come along very often and I wasn't going to lose this one. During the 10-hour drive I built and rebuilt the bike over and over in my head. I imagined I would find a nice nickel-plated blue Metisse, leaning against a wall needing only a bit of a polish, some paint and my engine for its return to the track. Reality was a tad different.
There, behind a most eclectic collection of vehicles and junk that varied from a restored 125 Elsinore though a bunch of old British road bikes to a pristine 1954 Bentley lay a pile of stuff that a working class bloke like me would call shit.
Rusted frame, old wheels and all sorts of varied motorcycle flotsam of various heritages covered the sellers' garage floor. The only thing recognisable was the blue Metisse tank sitting on top of the pile. Hidden in this mountain of crap were the sadly dismembered remains of what had once been a genuine Mk IV Triumph Metisse. After dragging everything out of the corner and laying it out on the floor, I figured that most of the bike was there; the only missing parts being the engine plates. I should have looked a smidgen longer as it later turned out; about 300 other unobtainable bits had also gone AWOL. The frame was in fair shape but the nickel plating was a woeful shade of green mould. The swingarm had been cut and shut to accept a Honda axle adjustment and rear wheel, and the rare 41mm Rickman forks were rusted solid. The rusted wheels however did have the scarce Rickman Magnesium hubs and the bodywork was complete and in pretty good nick. I was pretty chuffed with myself when I managed to bargain the owner down from the asked thousand dollars to a super bargain eight hundred dollars. The "Budget Metisse" project was underway.
I figured that the plan would be simple. My expertise with four strokes is fractional at best so I thought it wise to shop the engine out to an expert while I got the rolling stock ship shape. Polishing the frame proved that patience is indeed a virtue. Two weeks of daily polishing by hand with all sorts of buffer thingies finally removed the green grunge and unleashed a shine not seen in decades. It cost hardly anything except a lot of sweat. Unfortunately everything from then on became a major financial drain.
An eBay procured swingarm, new adjusters, and a thousand dollars worth of rebuilt wheels and brakes sent the $3000 budget into Fantasyland. Add a $2,000 bill from the engine builder and the bike became officially $3000 over budget. And that was before paint, cables and levers, fork rechroming and the squillion other little things that were sucking the lifeblood out of my credit card.
Still, I reassured myself that $6000 is still cheap for a tasty little Metisse and of course I have the satisfaction of knowing that I have done it myself. That was until I saw a complete and running almost identical bike sell on eBay for $4000. A little tear came to my eye.
As you read this, the still incomplete Metisse sits in my garage awaiting a further cash transplant. The lessons learned have been invaluable and will guide me through the budgeting process on my Jaguar XJS resto. It'll be really cheap. Honest.
***