McCookRacing Caption Contest
Win this Cool
Bultaco Hooded Sweatshirt
from Metro Racing!"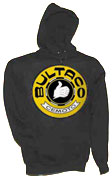 Every photo tells a story, so here's your chance to tell it like it is. Submit your caption and the well oiled writers here at MR will, through collective infinite wisdom, choose a winner.
---
The Winner will receive this cool
Bultaco Hooded Sweatshirt
from Metro Racing!
Stop back to see the results. If you've won, that's when we will need an address in order to send you the cool swag. Thanks for running with Your site!
---
Fine Print
Enter as often as you like. Rules are subjective and should not be seen in black and white nor any specific color or language. All jerseys are XL's. Winners are notified via email and names (whatever name you choose) will be posted on MR so that nobody thinks we just made this crap up and then gave the jersey to Randy's sister or her equally hot girlfriend Amanda. Shipping included. Good luck!
---