More Photo Submissions
---
Steve Hara's 1979 Honda CR250 Elsinore. Beautiful!!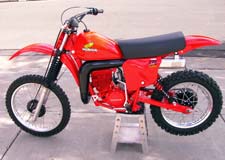 ---
James Godo's CCM and Matchless--Beauteous!
---
Dan Cunha and his Beautiful YZ's and Falta's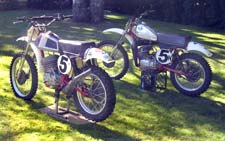 ---
The Awesome Bikes and Shop of Dave Whelchel


---
Submitted by Mike Klos
Rare 1957 AJS Scrambler ready for restoration
---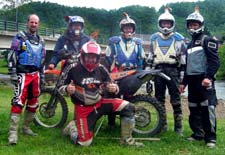 What the Hell are these guys doing?
Chasing down and scalping Pigs?
---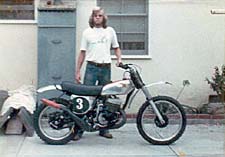 A 20yr old Giles Nelson with his
1973 Honda Elsinore 250
---

The Northeast's Infamous 'Buzzy'
---
Submitted by Reese Dengler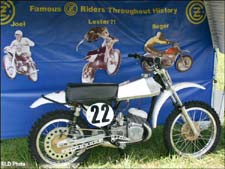 The Infamous 'Lester' spotted at Chehalis
---
Submitted by Richard Meyers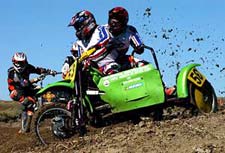 Team Wyckoff Racing AMA Sidecar Nationals